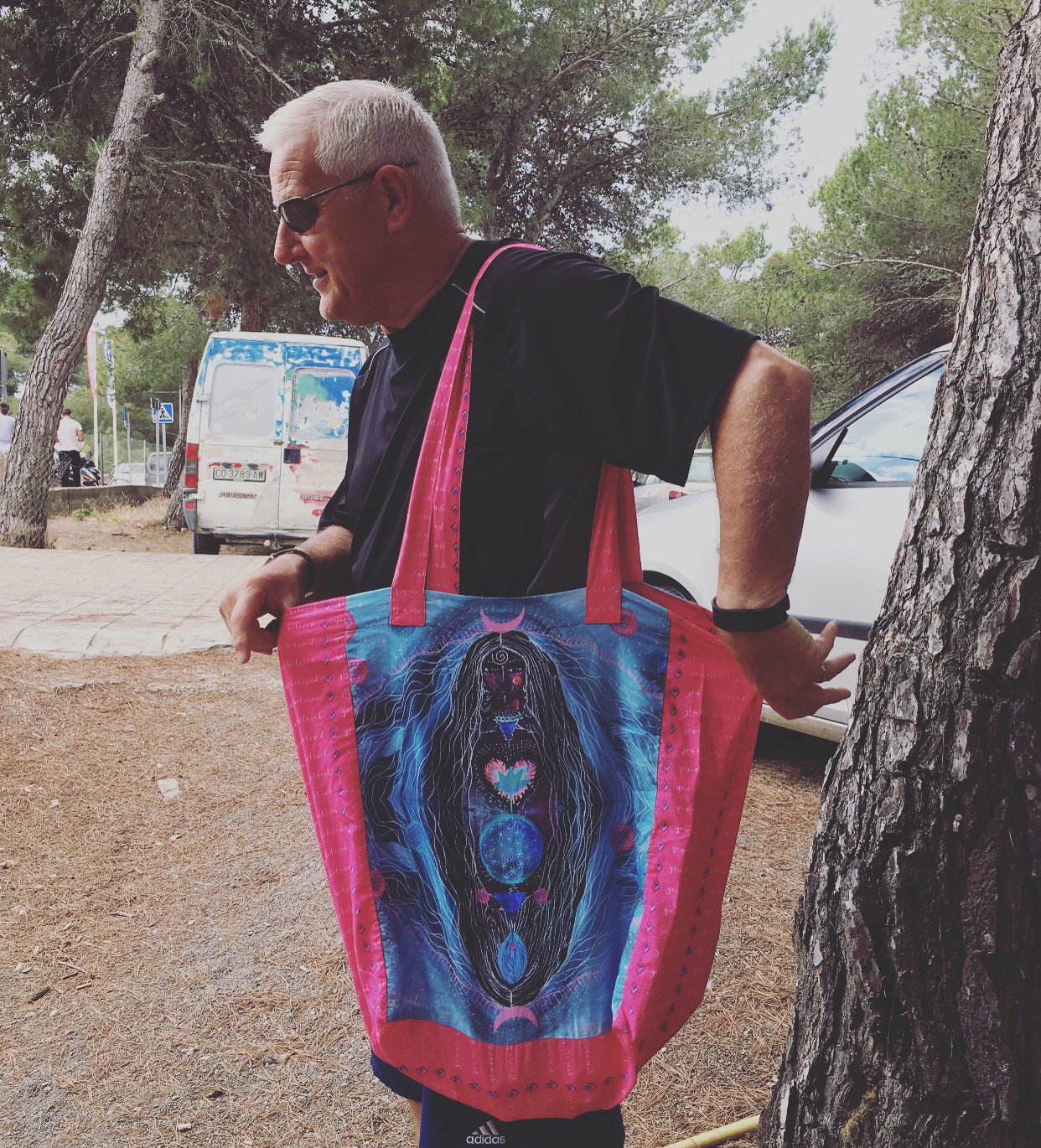 Wise Sage Bag
WISE SAGE
POWER - MAGICAL - INTUITION - FREEDOM - TRANSFORMATION - CRONE - STRONG - NO BULLSHIT - WISDOM- SAGE - POWER
The Wise Sage is a very powerful image to wear and meditate on.
She is crone, she is embodying a deep wisdom which is geared towards self and truth beyond people pleasing and looking pretty.
The image contains many black and white doorways repeated down the side and they represent the places of transition we cross through in life.
Some women have told me she is a powerful symbol both pre and post and during menopause. I can see why !
I can also feel how important she is at any transition and how she stands at the doorways with us and has our back.
sold out